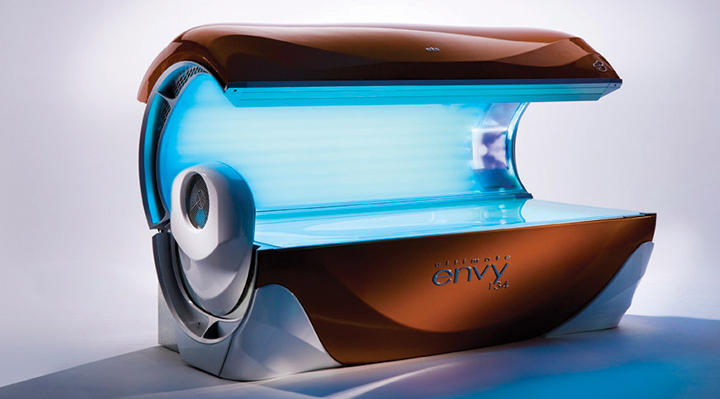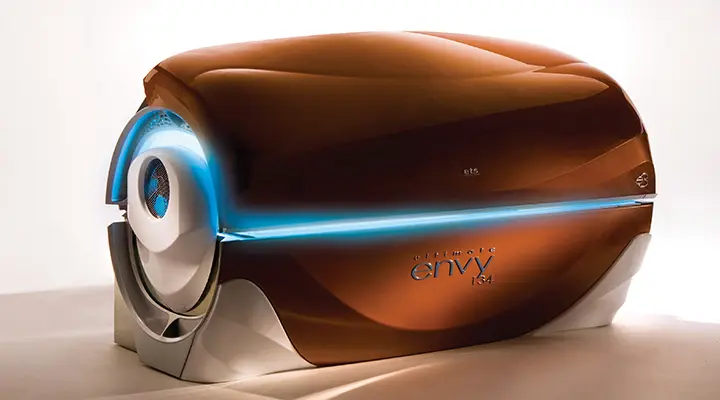 Envy 134
ETS Envy 134 tanning bed with E3 Technology
Beyond ordinary… Strong and imaginative, awe-inspiring. Experience exquisite dark tanning power! A sophisticated modern solution for a superior dark impressive tan. The Envy 134 tanning bed with E3 Technology delivers dark tanning results!
34 100W UV body lamps.
Optional: 3 400W High-Pressure facial tanners.
Mood Mode light effects.
MP3 Stereo audio system.
TMax Wireless compatible.
Lamps: 34 x 100W UV lamps.
Lamps: Optional: 3 x 400W facial lamps.
Exposure: 20 minutes.
Power: 4,349 watts.
Electrical: 220V 3Ø, 230V 1Ø.
Circuit Breaker: 30A / 3-pole 3Ø.
Weight: 811 lbs.
Dim. Closed: 89″L x 46″W x 59″H.
Dim. Open: 89″L x 46″W x 63″H.
Rec. Room Size: 8 ft. x 7.5 ft.