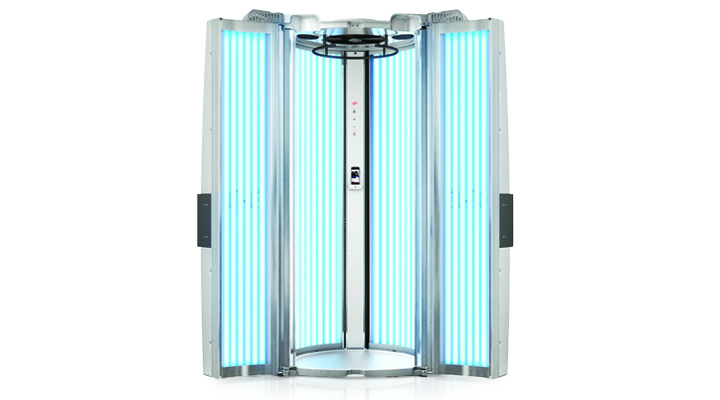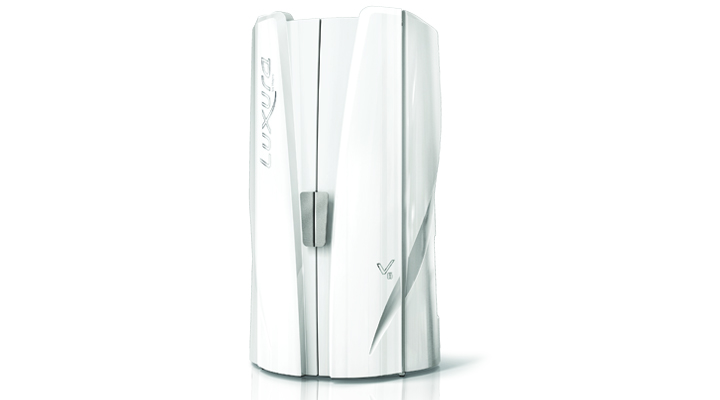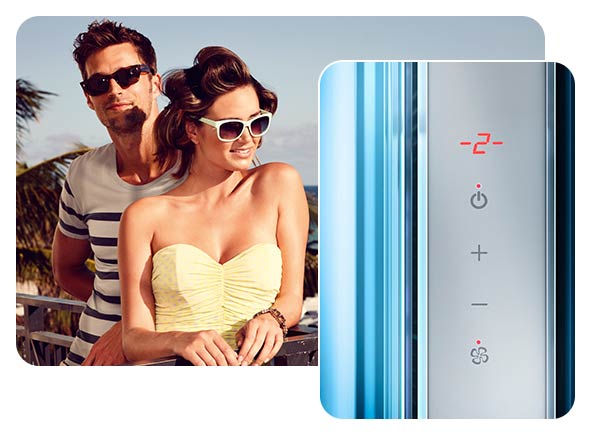 LUXURA V6
SESSION 9 MINUTES
Level 5 Commercial Stand Up Tanning Booth
User friendly touch screen controls coupled together with high output tanning lamps make the Luxura V6 model the perfect addition for stand-up tanning. Industry-leading build quality allows you confidence in your tanning booth to keep your clients happy.
The Luxura V6 Stand Up Tanning bed never falls short on power or excitement and fit every owner's business needs. The V6 is the perfect entry-level stand up tanning booth for those looking to upgrade their equipment or expand their services with professional tanning. Your customers will never feel like the quality of their tanning experience is compromised in your salon after encountering the sheer excellence that is the V6.
Smart Touch Controls
Control your tanning experience with ease. Set the time, turn the unit on and off, control fan speed.
MyMP3
The V6 comes standard with Mp3 connection capabilities allowing users to enjoy their own music throughout the session.
SPECIFICATIONS
Room AC Requirements  BTU 12000 A/C

Recommended Room Size  8ft x 7ft

Shipping Dimensions  92" x 46" x 72"

Dimensions  59"D x 77.2"W x 92.5"H

Electrical Requirements  Three Phase Connection

Electrical Rating  230V 3~36A 60 Hz; 3 Pole ( 3 Hots 1 Ground)

Breaker Size  50 amp

Buckbooster  2 * 1.0 Kva

Electrical Requirements  Single Phase Connection

Electrical Rating  230V~60A 60 Hz; 2 Pole ( 2 Hots 1 Ground)

Breaker Size  80 amp

Buckbooster  1 * 2.0 Kva

T-Max Integrated  Standard

Quickstart Connection  Standard

Touch Screen User Display  Standard

Adjustable Body Cooling  Standard

Sound System w/ MyMP3 Connection  Standard

Dressing Room  Optional